PRECISION MACHINING FOR PREFECT QUALITY EVERYTIME!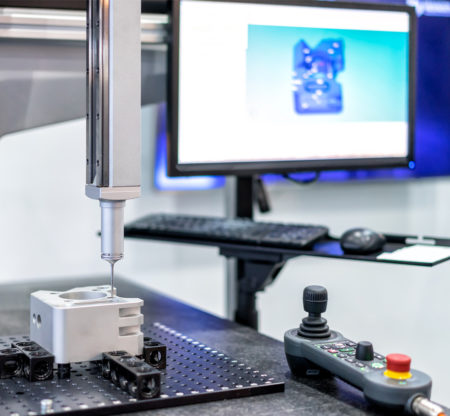 At Microtec, there are several things that make our quality department extraordinary, set apart from any competition. Our staff and careful attention to details, as well as to the commitment to having first-rate inspection processes and equipment.
Our goal is to deliver close tolerance pieces with precise quality and defect free, to every customer – every time.
As an effort to achieve that goal we empower our most essential resource—our people—in order to understand and better our quality processes, daily. The selection of skill sets our team offers, from our engineers to quality technicians to machinists, continually help us improve our processes and examine detailed facets of every part. In addition, we retain an ultra modern completely equipped gauge lab, as well as quality assurance department, in order to support our engineering and manufacturing operations. Also, the variety of equipment allows us go beyond our competition; it also allows us to assess close and special tolerance features efficiently and effectively. We are continuously upgrading our processes to ensure parts are specific to your tolerances require. Applying the best gear and our focus on details provides our customers with the finest quality possible!
DELIVERY of QUALITY, EVERY TIME
If your part is thinner than a human hair, precision means everything. We apply the strictest levels of quality control during the manufacturing process, also involving in-process quality checks, assuring maintained tolerance levels on each part produced. Then, before packaging it all, we apply just the same level of care applying custom trays, tubes, tape and reel and more, so we can to protect your investment.
Quality policy
Understand customers' requirements.
Make products with capable personnel and processes, under controlled conditions.
Translate customers' requirements into a capable, effective production strategy.
Validate and verify that products completely meet all of our customers' requirements.
Consistently monitor, analyze, and improve processes influencing our products' quality and customer satisfaction.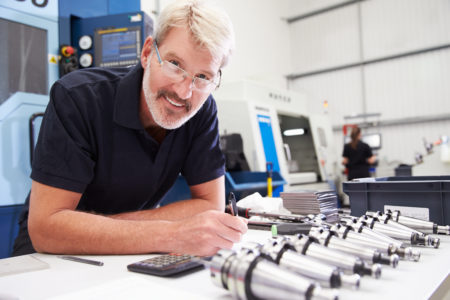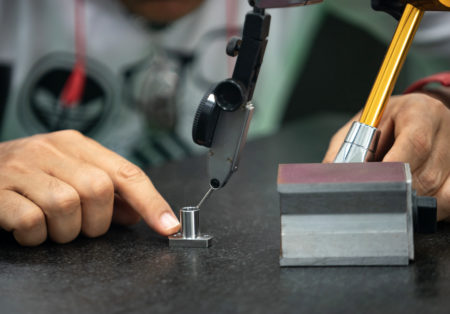 QUALITY
We strictly adhere to the most challenging safety and quality management systems standards to ensure effective performance any process and systems.  We use statistical techniques in addition to multiple quality-related procedures and processes to ensure the integrity of the components, assemblies, gears and systems supplied by us. Our production facilities have been registered to several environmental and industry standards by independent accrediting companies.
Constant Improvement
Continuous improvement, compliance and quality are at the heart of Microtech's philosophy. We maintain a dedicated, management-led of Continuous Improvement Department that employs a range of philosophies and techniques to attain constant, incremental and repeatable improvements. Together, they define the meaning of quality: effectiveness, efficiency and adaptability to our partners' needs.
At Microtec, we've done decent work to implement our culture of never-ending improvement, with the end ultimate of obtaining superior performance, as well as timely delivery of services and products within budget.
Advanced Inspection and Validation
Microtec is equipped with all process controls, tools and systems to respond to increasing market pressures and the rising complexity and sophistication of our customers' systems and products.
From our validation processes and production systems through to definitive inspection, customers can trust us for the consistent delivery of the best quality precision components, assemblies and gears.
Microtec employs a variety of tools in order to improve delivery quality, from preventive and corrective acts, to root cause analysis. Furthermore, we are constantly investing in cutting-edge technologies to upgrade cost, quality and lead time technologies, like our CNC gear measurement system.
Quality is never an accident. It is always the result of intelligent effort.
CONTACT US FOR MORE INFORMATION
Fill the form and we will return to as soon as possible